Date:
Tuesday, 14 August, 2018 -
Where:
New South Global Theatre, UNSW Sydney

Join Sir Fraser Stoddart, Nobel Laureate and Professor of Chemistry for his lecture on molecular recognition and self-assembly for the synthesis of functionalized and mechanized molecules

About Sir Fraser Stoddart
Sir Fraser Stoddart is one of the leading chemists of our time, jointly awarded the Nobel Prize in Chemistry in 2016 along with Jean-Pierre Sauvage and Bernard Feringa "for the design and synthesis of molecular machines". 

In 2007, Sir Fraser received a Knighthood from Queen Elizabeth II for his services to chemistry and molecular nanotechnology.
Sir Fraser is presently a Board of Trustees Professor of Chemistry and head of the Stoddart Mechanostereochemistry Group in the Department of Chemistry at Northwestern University in Illinois, and has a research laboratory supporting young researchers at Tianjin University in China. Sir Fraser has also accepted a part-time appointment with UNSW Sydney, beginning in 2019.
---
This event is part of the Sydney Science Festival. Registration is essential.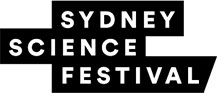 ---
Register here: https://www.eventbrite.com.au/e/unsw-chemistry-lecture-with-nobel-laureate-sir-fraser-stoddart